A panel on balancing family and career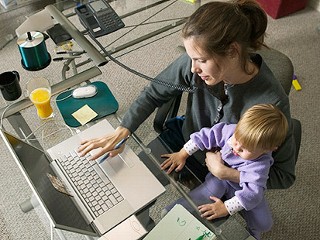 Women's roles in our modern society are certainly becoming ever more fluid, which is great for expanding women's options and opportunities. At the same time, as women's roles become increasingly layered and complex, some women fear that their multiple roles, responsibilities, and desires may conflict, even to the point of precluding the achievement of one goal in favor of another. A question we often hear bantered around is: can women have it all?

Today (Thursday, April 23), the Anscombe Society and the Women's Center are hosting a special panel: Princeton Alumnae: Balancing Career and Family Life. Five Princeton University alumnae will speak at 4:30 in Robertson 002 about the myriad of roles they have embraced as modern women and how they personally find balance between their chosen careers and their chosen families. There will be some great discussion going on, so come out and join us! And if you have pre-frosh, they're more than welcome too!